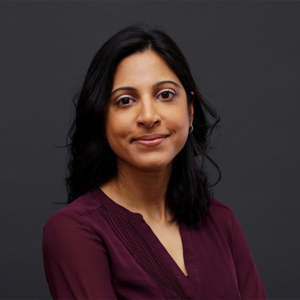 Save the date for the Data Sciences Speaker Series with Prof. Rumi Chunara, Associate Professor,  Biostatistics, and Computer Science and Engineering,  Director of Center for Health Data Science, NYU. This talk is co-sponsored by the Data Sciences Institute and the Dalla Lana School of Public Health, University of Toronto. 
Registration TBA
Date:

February 12, 2024

 

Time:

11:00am – 12:00pm

 

Format:

In-person

 
Biography: 
The overarching goal of Dr. Chunara's research is to develop computational and statistical approaches for acquiring, integrating and using data to improve population-level public health. She focuses on the design and development of data mining and machine learning methods to address challenges related to data and goals of public health, as well as fairness and ethics in the design and use of data and algorithms embedded in social systems. 
At NYU, Dr. Chunara leads the Chunara Lab, which develops computational and statistical methods across data mining, natural language processing, spatio-temporal analyses and machine learning, to study population health. Previously, she was a Postdoctoral Fellow and Instructor at HealthMap and the Children's Hospital Informatics Program at Harvard Medical School.